Farmington Hills MI's Favorite Baking Classes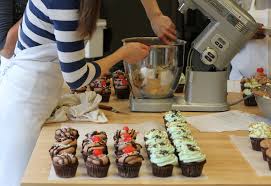 Cake Crumbs is a unique bakery and cake studio offering fun birthday parties and baking classes for people of all ages in the Farmington Hills MI area. Being that Cake Crumbs is your neighborhood family bakery, our cake studio is the perfect place to host birthdays, meetings, or intimate cocktail parties for up to 19 guests. Or if you are looking to join a few classes with cookies or cakes, reserve your seat in any of our cake classes, as our pastry staff is overly delighted to teach others our "sweet" craft.
Planning a birthday party has never been easier in our unique cake studio. Party guests can decorate their own cake, cookies or cupcakes and take their delicious treats with them. Kids and adults of all ages will enjoy this fun, hands-on, and educational baking experience with our expert pastry chefs. A party with Cake Crumbs is the perfect way to celebrate a special occasion!
Check Out Our Goodies!
Farmington Hills MI's Leading Source for Birthday Parties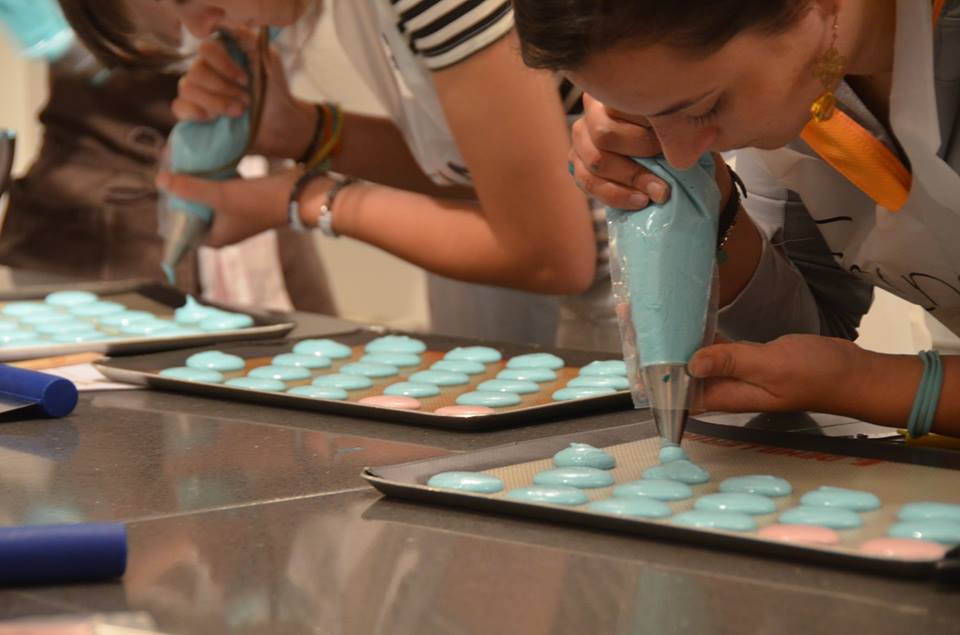 Our all inclusive, super interactive, and hands-on party packages allow up to 19 party goers to decorate and create tasty masterpieces - all while celebrating their special event.
Our skilled and fun pastry chefs will guide your group through cake designs and decorating techniques, using a variety of pastry tools and ingredients. Each party goer wears one of our colorful aprons, receives tall chef hats, beverages (adults are permitted to bring wine, liquors, etc), and takes home their own personal cake, cupcake, or cookies.
Be creative, witty, and have fun while you learn various cake designing and sculpting techniques. Kids and adults alike will enjoy the creative fun in our hands-on cake party studio. Bring your creativity, take your cake, and leave the mess with us!
Pricing
Rainy Day:
$199.99 - $19.99 for each additional guest.
Cupcake Party:
$349.99 - $24.99 for each additional guest.
Cookie Party:
$299.99 - $21.99 for each additional guest.
Cookies & Cupcakes Party:
$379.99 - $29.99 for each additional guest.
Cupcake Wars Party:
$399.99 - $29.99 for each additional guest.
Cake Wars Party:
$449.99 - $31.99 for each additional guest.
Cake Party:
$479.99 - $39.99 for each additional guest.
Sculpted Cake Party:
$499.99 - $39.99 for each additional guest.
Baking Classes
Invite your friends to our Cake Studio for unforgettable pastry FUN! Design cakes, decorate cookies, or get creative with cupcakes --- we have all kinds of classes for you to enjoy.
Cake Crumbs will provide all ingredients, supplies, and tools required for use during each class unless otherwise listed in the course description. Students may bring their own personal tools if they wish. Classes at Cake Crumbs are limited in order to provide a more personal learning environment. If a class is full, a student can be added to the wait list and Cake Crumbs will contact students if and only if space becomes available.
---
Have fun at our premier cake studio with a birthday party or baking class!