Royal Oak's Source for Unique, Freshly-Baked Wedding Cakes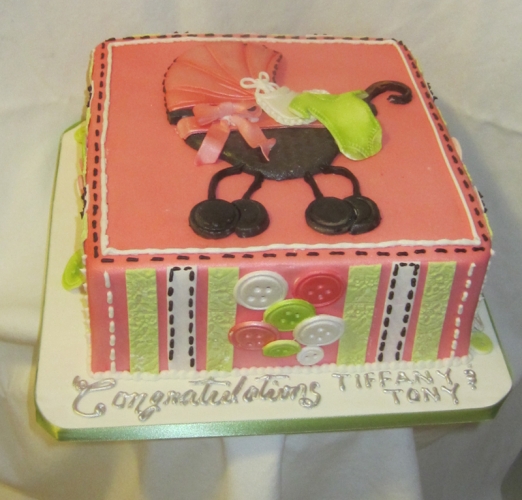 Cake Crumbs is Royal Oak's premier cake studio, offering 3D sculpted cakes, tiered celebration cakes, wedding cakes, and more! We're a family-run business that believes it takes an astounding product and an awesome team to keep our clients' sweet tooth and cake dreams fulfilled. Our amazing custom desserts are baked fresh daily using local ingredients, and we strive to create the best-tasting cakes with flavorful, organic ingredients.
Our team of talented cake artists have many years of pastry and culinary experience, and work hard to create cakes that look like works of art. Whether they're designing a specialty birthday cake shaped like a teddy bear or creating a one of a kind wedding cake, our artists take pride in their work and will ensure that you are WOWED! Whatever it is that you require or are craving, we've got you covered.
Ask about our vegan and gluten-free options.
Aside from your classic cakes and pastries, we also focus our attention towards producing the best vegan, wheat-free, gluten-free, and sugar-free pastries and cakes, as our customers' health is important to us. Our pastry chefs bake from scratch delicious cakes, cookies, unique cake pops, cake truffles, cupcakes, and a host of other delectable pastries. We can't wait to see what you would like for us to create and we look forward to welcoming you into Cake Crumbs anytime!
Royal Oak's Widest Selection of Custom Cakes & Baked Goods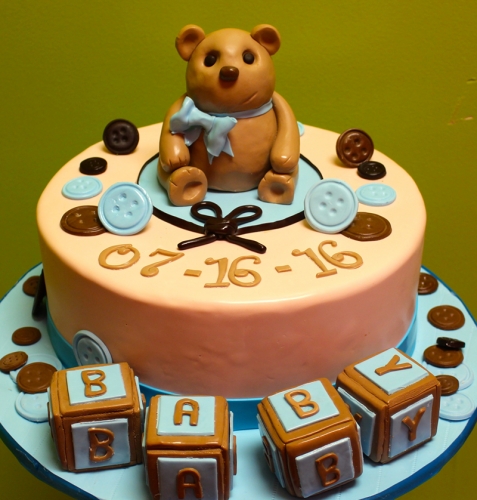 Our imagination-defying designs, impeccable taste, and easy ordering process are sure to keep you coming back for more. We provide our clients with a genuine, yet memorable experience by creating trendy cake flavors and designs that add a uniqueness to special events. Using only the freshest and richest chocolates, butters, and local fruits, we take great pride in ensuring our baked goods are lovingly made every day!
Our expert team can assist you in creating a one-of-a-kind 2D or 3D design that is catered to your specific vision and taste. We call ourselves architects of the cake artistry. At Cake Crumbs, we love custom art! Each of our sculpted cakes is uniquely designed with you in mind. Be prepared to wow your guests!
So many yummy flavors, which will you try?
Many flavors available daily for same day pick-up. Call to see what is available or pre-order to get your favorite.
play_arrowStep 1: Pick a Cake
Vanilla Bean
Birthday
Chocolate
Mint
Mocha
Tiramisu
Banana
Spice
Pumpkin
Marble
Pink Champagne
Banana
Pistachio
Lemon
Cannoli
Almond
Orange
Cherry
Key Lime
Red Velvet
Strawberry
Coconut
Bourbon
Sweet Potato
Amaretto Sour Cream
Passion Fruit
Mango
Strawberry Lemonade
Carrot
Dulce De Leche
Peanut Butter
Pumpkin Chocolate Chip
play_arrowStep 2: Select a Filling
Vanilla Buttercream
Lemon Curd
Salted Caramel
Chocolate Ganache
Strawberry Preserves
Cream Cheese Buttercream
Peanut Butter Buttercream
Chocolate Frosting
German Frosting
Raspberry Preserves
Keylime Mousse
Bavarian Mousse
Chocolate Mousse
Strawberry Mousse
Oreo Mousse
Coconut Mousse
Pineapple Mousse
Cannoli
Bavarian Mixed Berries
Fresh Berries
play_arrowStep 3: Pack on a Frosting
Vanilla
Lemon
Almond
Peppermint
Oreo
Banana
Chocolate
Coconut
Cream Cheese
Chocolate Ganache
Pineapple
Strawberry
Raspberry
Peanut Butter
*Vegan and gluten-free options available.
Customer Reviews:
"We ordered a cake from Cake Crumbs and we were totally amazed! The cake was beyond looking like a cake. Our guests were so amazed at the attention to detail, the realism, and the overall taste... out of this world! Thank you Chef Renea, keep up the great work! We love your cakes!"
"Cake Crumbs baked and designed 3 cakes for me and I will say' Hallelujah ', they were wonderful and her personality and professionalism, tops!! Thank you Renea."
---
Let Cake Crumbs take your event to the next level with our amazing, custom-designed cakes perfect for any occasion!